Meet Our Team
All-Pets employs a team of diverse and caring veterinary professionals who always have your pet's care in mind.
At each of your pet's visits with us one of our team members is assigned to your case to work with you from beginning to end. When you return for your next visit, we do our best to match the same team member with your pet again.

This is done because it is important to us that we get to know you and your pet personally so that you feel confident we know and care about pet individually as a patient. Just as we get to know your pets, we figured we'd give you a chance to get to know us!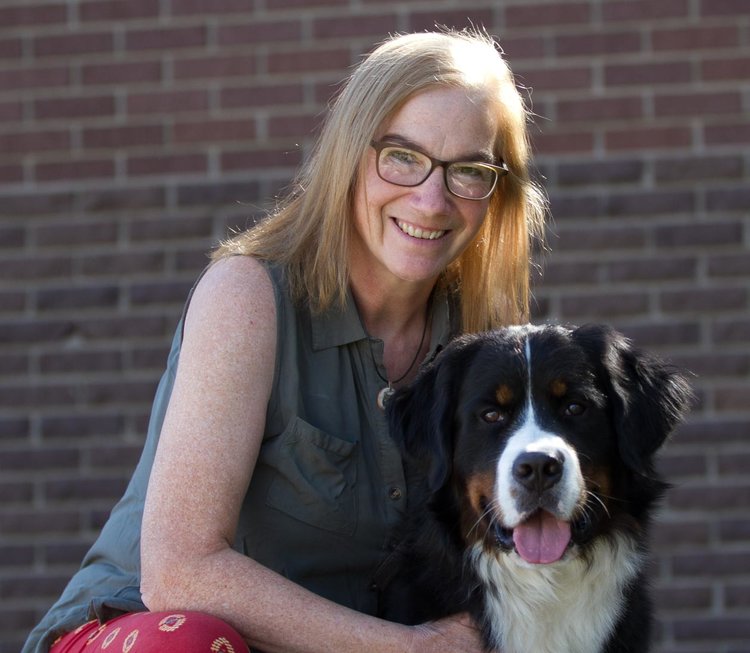 Dr. Kathy Berge, DVM
Veterinarian
Dr. Kathy Berge graduated from Iowa State University's College of Veterinary Medicine in 1989. She started working at All-Pets in 1990.

Dr. Berge has a passion for Bernese Mountain Dogs, showing and breeding under the kennel name Ahquabi. She has owned Berners since 1984, longer even than her veterinary career. If you have question or concerns about Bernese Mt. Dogs and similar large breeds, she is your vet!

Dr. Berge has been married to her husband, Paul, for over 30 years. Paul is a local freelance writer, actor, and film director. Previous gigs include a radio drama show, Rejection Slip Theater, and acting as the host of Side Roads on Iowa Public Television's Living in Iowa. Paul also works as a flight instructor and owns Butter Cow Films, LLC.

Dr. Berge and Paul have one daughter, Emily, who works in writing/publishing in New York City.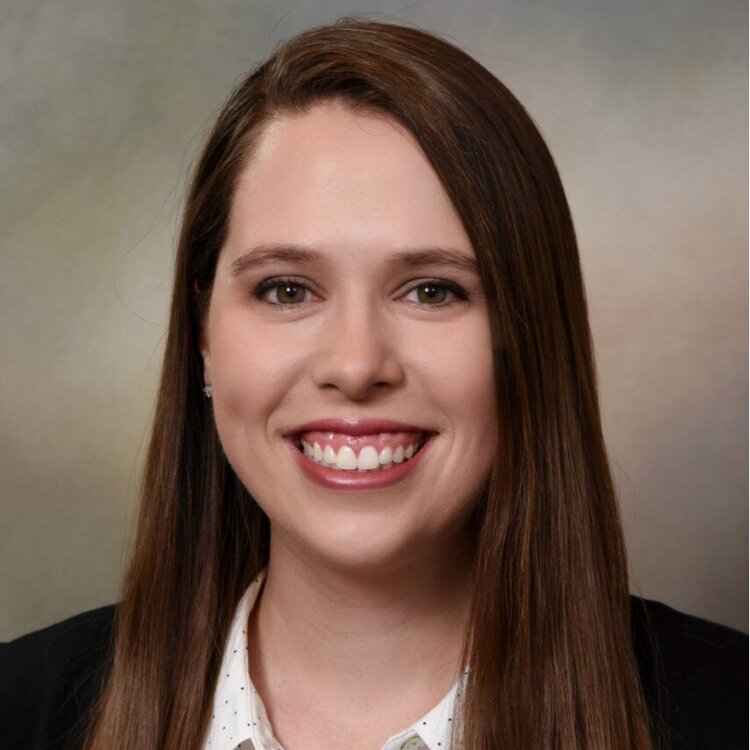 Dr. Taylor Malloy, DVM
Veterinarian
We welcomed Dr. Malloy onto our team in Spring of 2020. We knew she would be a great fit, as she had already been bringing her pets to All-Pets hospital for over 5 years. She is also another proud graduate of the Iowa State University's College of Veterinary Medicine.

Dr. Malloy enjoys spending her free time with her husband, Cody, her daughter, Evelyn, and her two dogs Dozer (Blue Tick Hound) and Nala (Rat Terrier).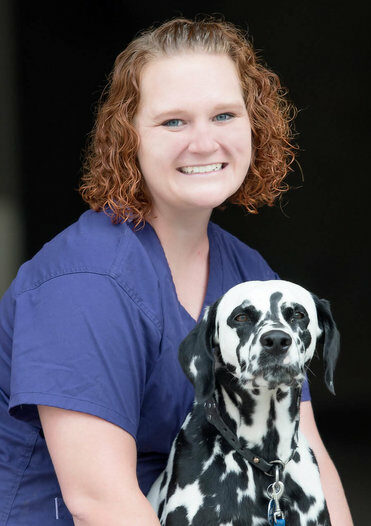 Rachel
Hospital Manager, RVT
Rachel recently celebrated 14 years of providing care at All-Pets Hospital! She joined us in 2008, graduated from Des Moines Area Community College with a degree in Veterinary Technology, and passed her State and National Boards in 2010 as a Registered Veterinary Technician.

Rachel's professional interests are in canine behavior, dentistry, and anesthesia. She is certified in the Karen Pryor Academy's Dog Trainer Foundations Course and is very familiar with effective force free and clicker training. Rachel regularly attends the Iowa Veterinary Medical Association's annual meeting to learn the latest recommendations for low stress handing of dogs and cats in the hospital setting. She spent several years teaching dog training classes at Paws and Effect, a service dog program in Des Moines.

Rachel and her husband, Matt, have a Dalmatian named Cloud, a Labrador named Barret, a Lab mix named Tifa, and a large flock of chickens. When not training or treating dogs, Rachel enjoys tending to her land and bee hives in Knoxville.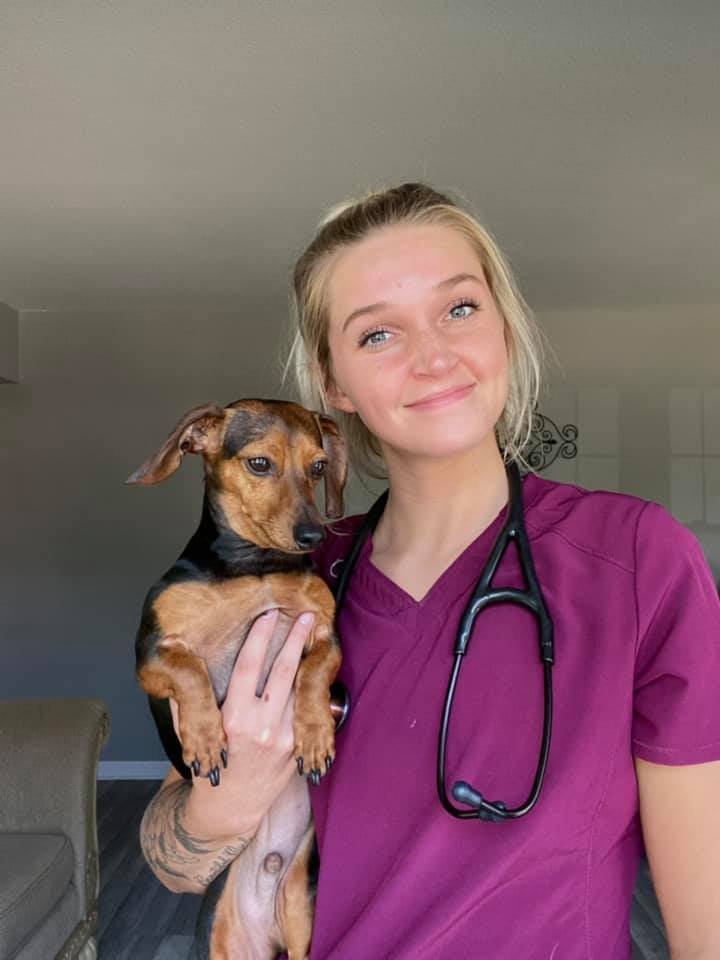 Sydney
RVT
While attending the Veterinary Assistant Program at Kirkwood in Iowa City, Sydney asked to intern with us on the weekends to gain clinic experience and learn about how things work in the veterinary field. Once she earned that degree and moved to Des Moines in 2019, we were thrilled to offer her a full-time position with us. After a lot of hard work and studying, in July of 2022 she passed the Veterinary Technician National Examination and is officially a Registered Veterinary Technician.

Sydney spends her time off at her family farm helping with the pigs or at home with her Dachshund (Noodles), Bulldog (Georgie), Mastiff mix (Friesia), and husband (Connor) .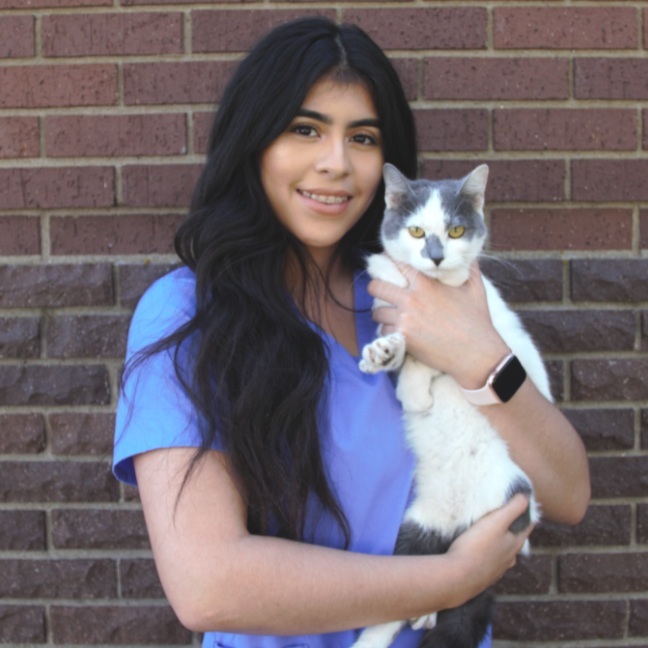 Victoria
Certified Groomer
Victoria grew up with a veterinarian as a close family friend, so she spent plenty of time in a veterinary hospital learning how things work. Victoria kept her passion for animal medicine through the years and decided to join our team as a full-time employee in the summer of 2019. In her time working with us as a veterinary assistant, she discovered that she not only likes keeping pets healthy but also has a knack for keeping them looking good! In 2022 she earned her Grooming Certificate and is now All-Pets' official groomer. She also still works as an exam room technician who helps us serve our Spanish speaking community with her translation skills. Habla español y está disponible en la clínica los lunes, martes, miércoles, y jueves.

Victoria shares her life with her fiancé Carlos, son Luciano, and her dogs Basco (German Shephard) and Snoop (Doberman). When she's not at All-Pets she is at home spending as much time with her family as possible.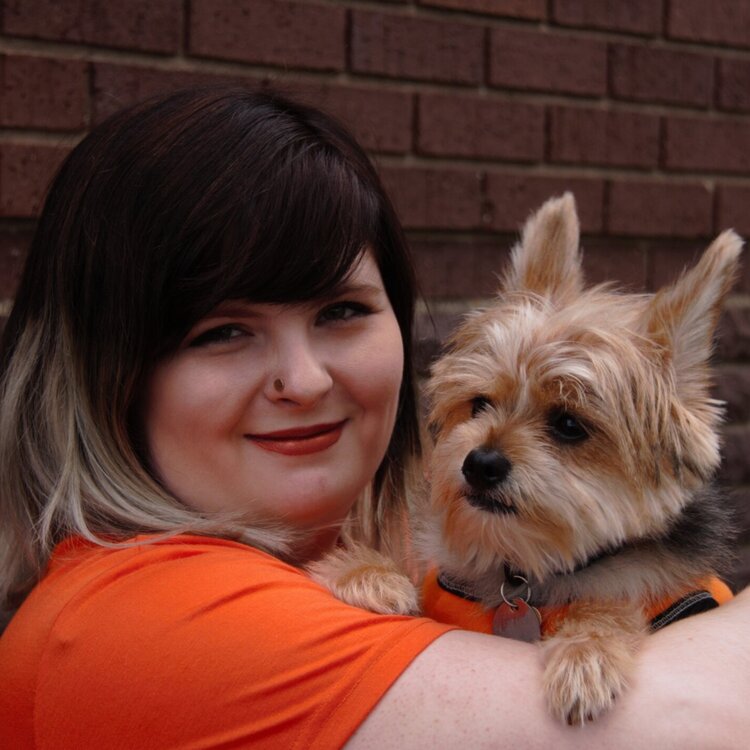 Lindsey
Veterinary Assistant
Lindsey started at All-Pets in February of 2019. Along with her responsibilities as a veterinary assistant, she also uses her excellent interpersonal skills at our reception desk, and is in charge of ordering our medical supplies. She also works closely with the Animal Rescue League of Iowa in order to maintain our financial assistance program to assist those in our community who have trouble with their veterinary bills.

When she's not at work or studying for her next test, you may spot Lindsey at a local thrift store finding a fun outfit, at her hairdresser getting a new color, or at home with her two dogs, Trinket and Berlioz.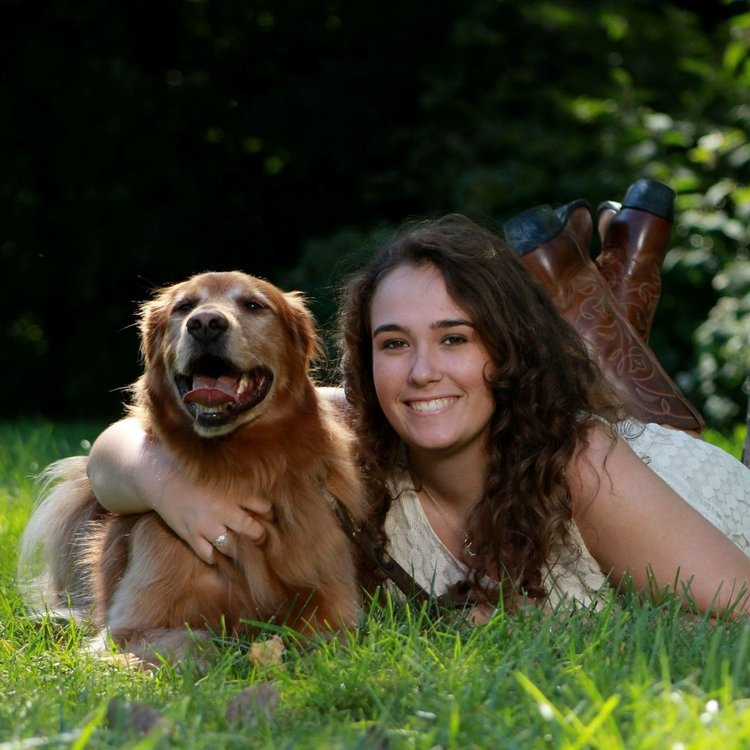 Kalleigh
Veterinary Assistant
Kalleigh and her family have been bringing their pets (mainly adorable Golden Retrievers) to All-Pets for many years and have created a close relationship with the hospital. In 2020 when we were looking for a veterinary assistant we asked her to switch to the other side of the exam room to work with us and luckily she said yes! With a Bachelor's degree from Iowa State University in Animal Science and strong background in equine medicine, Kalleigh made an easy transition to small-animal medicine and is now our lead surgery technician.

In her free time, Kalleigh can be found hanging out with her Golden Retriever (Bailey) or her parents' Golden Retriever (Sully).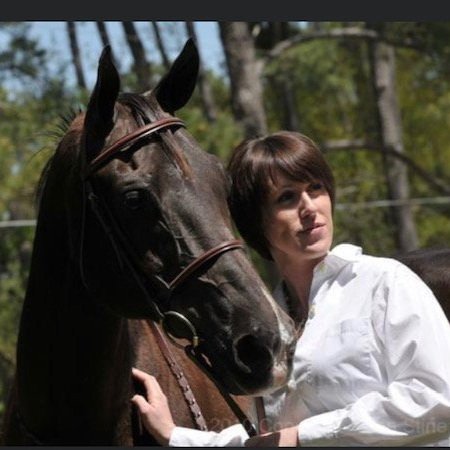 Heidi
Veterinary Assistant
In 2021 Heidi approached us hoping for an opportunity to shadow the doctors, as she was interested in applying to veterinary school and wanted some hospital experience. We of course welcomed her to visit us to see how things worked behind the scenes. While she was shadowing we pretty quickly realized that Heidi was someone that we wanted to keep around so we asked her to be an official part of the team. We are all crossing our fingers as she waits for her acceptance to the Iowa State University Veterinary Program and will cheer her on in her journey to start her own clinic specializing in feline care.

When she's not at the hospital, she's likely either studying or at the gym.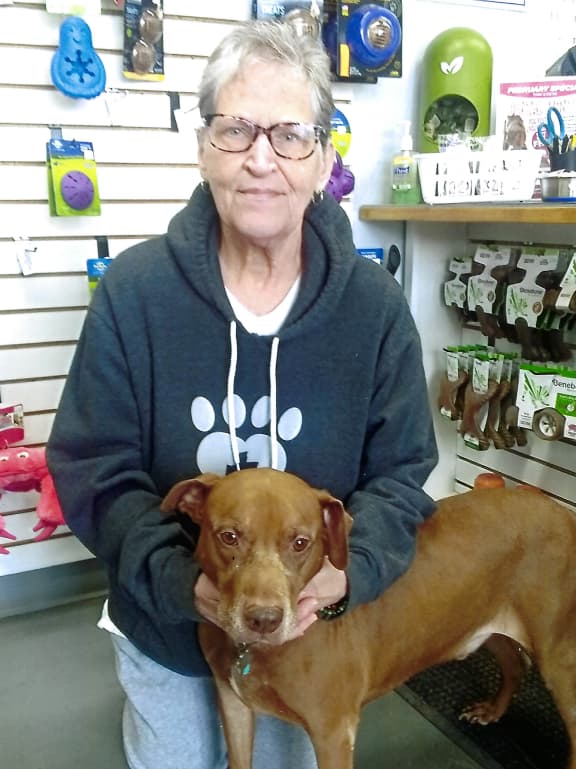 Carol
Veterinary Assistant
Carol has been a loyal and valued team member at All-Pets Hospital for over 40 years.

Carol is the weekend kennel assistant taking care of boarders and hospitalized patients. She always gives each and every animal the special attention it needs on weekends and holidays. Her love of animals is shown each and every day.

Carol is actively involved in the community assisting with local elections, volunteering for various church and other civic activities.

Carol lives in Des Moines and shares her home with cat Copper, her support cat Ouji and her American Staffordshire Terrier/Bulldog mix named Reese's Peanut Butter Cup.